With season 6 of Warcraft 3 Info League beginning there have been many discussions about how some of the best players in the world have been picked up by teams. Players like hitman, lawliet, insuperable, sok, Kaiser, sythren, and the mexican hitman. It is true. They have been.
Introducing the B-team. In an effort to recruit quality players, Paz turned to the one place he knew he could find them. Americuh. And there he hit the jackpot.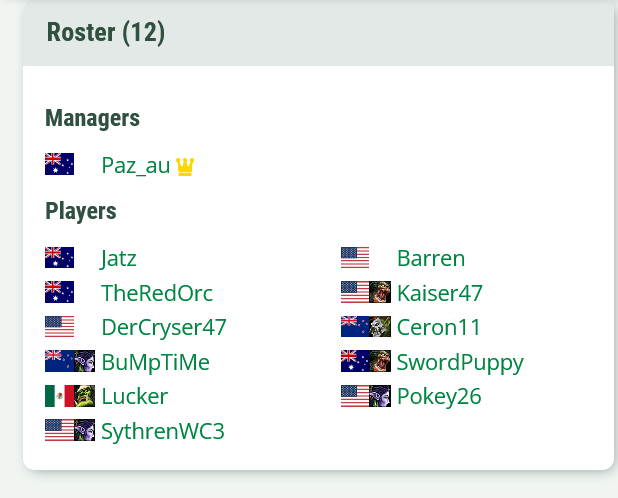 After emptying America of its top quality players (leaving other teams scrounging) Paz then went after the Aussies recruiting ace players Jatz, redorc, and bumptime. Adding the mexican hitman was also a no brainer. Lastly, after much deliberation it was decided that newcomers (and unproven novices) swordpuppy and ceron could also join the squad. We hope they may learn a thing or 2 from everyone else.
The team then decided collectively that it should join division 3… since 3 is a bigger number than 1 and thus must be the best division.
We will be posting updates in the Gym discord about upcoming league matches and where you can hopefully find streams of the series (when possible).
Follow the team's results on their warcraft 3 info page here.