The GNL season is over and alongside the players clashing, there were fantasy coaches clashing rooting for their players to bring home their cleverly-named teams some points.
After 5+ weeks, the winner of the inaugural GNL fantasy league is Forkx / Team daledale with 103 points! With a huge week 5 from Forkx of 27 points, he was able to hop ahead in the standings ahead of many teams (including myself). He has BurrowRush to thank for winning his series 2-0 at the last minute that sealed the deal for his #1 spot.
Here are the final top 10 teams: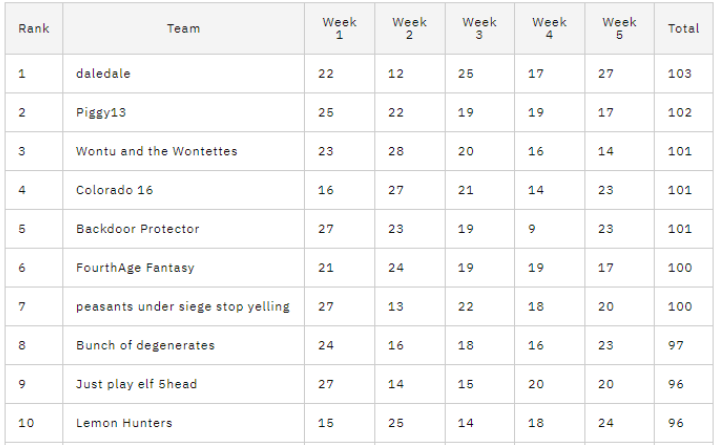 Besides the team points, I wanted to break down some statistics from the players and teams that made up these points.
Player MVP: pischner with 12 points
Team MVP: Boshi's Monkees with 21 points
In terms of overall performance (that should not be turned into a race balance discussion, but it feels inevitable), Night Elves and Adept players performed best.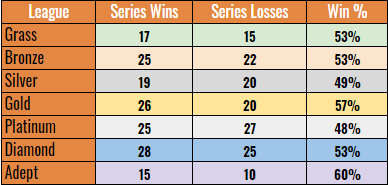 To dig deeper into player performances, I also pulled the top 3 scoring players from each "league." Any players tied for 3rd place were also kept in. Win Value is Points / Total Series Played.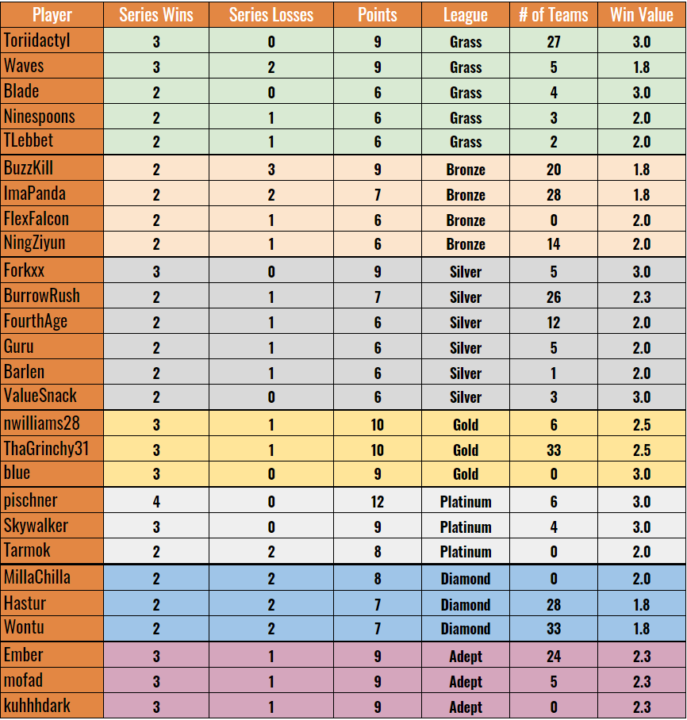 We hope you enjoyed the GNL Fantasy League! We kept this season pretty simple so that we weren't overwhelmed with work and people could join without having to spend an hour reading the rules. We would love to hear any suggestions for future seasons (message Wontu or put them in #gym-suggestions on Discord), but for next season we're already considering a more intricate scoring system that may include calculating points for playing a series or losing points for losing individual games/series.
Thanks to all who participated!