With GNL Fantasy League officially underway we thought it was time to share some statistics that OldGreg has put together for us.
Here are all the players who have been selected by 10 or more people.
Players Selected 10 or More Times.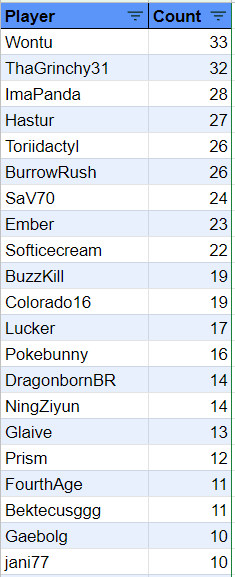 OldGreg also broke down who the top 3 selections were in each division and how often they were picked ("other" represents all other players in that division). The "Teams" graph is how often a team was picked as the winning team of the whole season.
Top 3 Players Selected in Each Division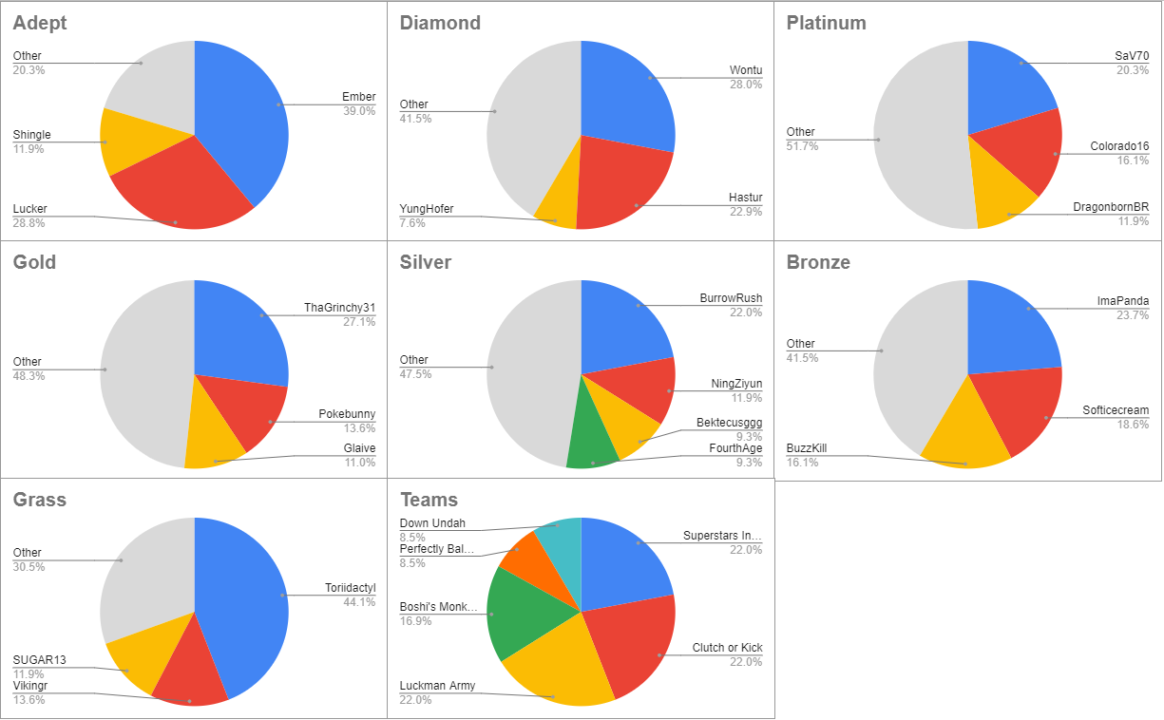 The following graph breaks down how often a player of a certain race was selected (*spoiler* ne imba).
Race Representation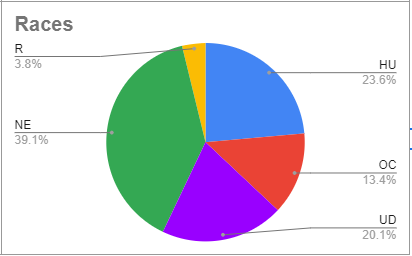 It will be interesting to see if the popular choices work out for people or will some darkhorses surprise everyone!
You can check out all the teams, follow the results, and find out everything else about GNL Fantasy League here!